Humidity Control
Terrawell absorbs and desorbs the humidity in the air to keep moderate environment.
When it is humid
Terrawell absorbs the humidity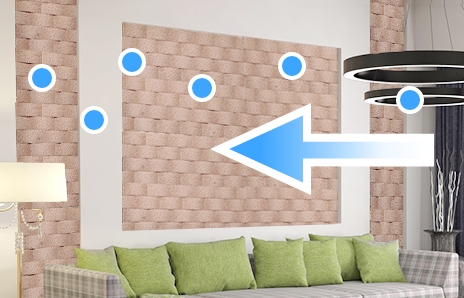 When it is dry
Terrawell desorbs the humidity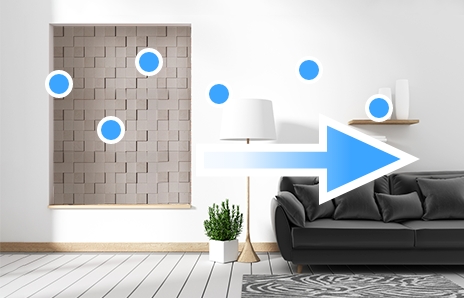 Humidity Sorption/Desorption Performance Test
(Hyogo Prefectural Institute of Technology, JIS standard)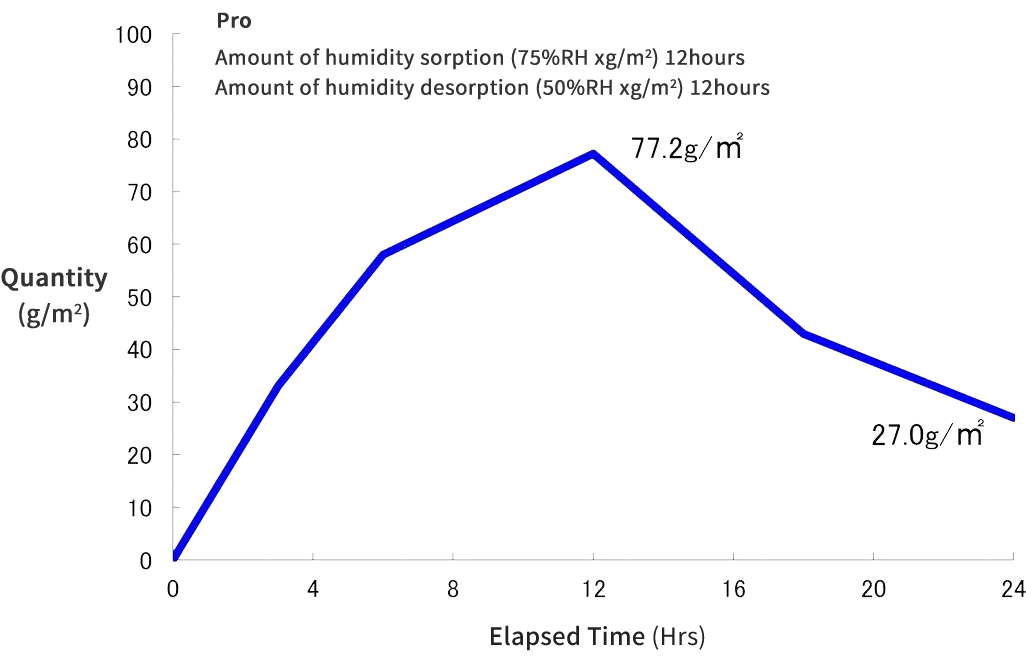 Testing Method
Set the room humidity to 50%, then up to 75%, and make tiles absorb humidity for 12 hours.
After that, set the room humidity back to 50% and see how tiles desorb humidity.
Highly Effective Deodorization
Terrawell performs eco-friendly deodorization without any use of electricity - by absorbing causative agents of daily odors.
It also absorbs and reduces harmful substances causing dizziness and malaise in the air.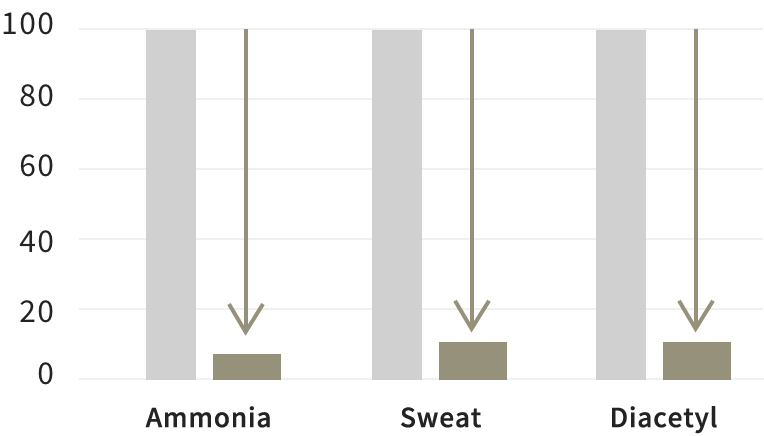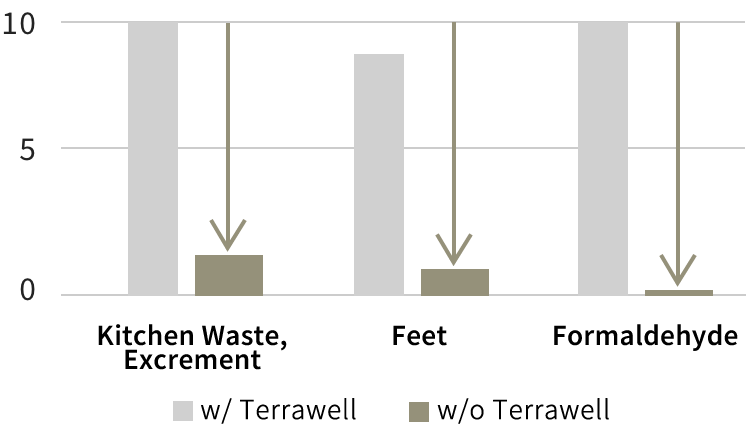 Characteristics by Formulation of Terrawell
Terrawell tiles come in three types, T, Pro, and S, each distinguished by its unique composition of materials, leading to distinct characteristics.

- T Type: Crafted with Tatsuyama Stone, a specialty of Hyogo Prefecture, as a primary ingredient.
- Pro Type: This is the regular variant designed for general use.
- S Type: It offers greater strength than the Pro Type.
In pursuit of a circular economy, there may be possibilities to combine different materials based on your preferences. Feel free to consult with us for further information.
Product Name
Type
Strength
Hygroscopicity
Color
Terrawell
T
Fair
Excellent
2 colors
(Pale yellow / Blue)
Pro
Good
Good
Pale grayish earth color
S
Excellent
Fair
Off-white